A Look Back On 40 Years of NASA: Q&A with President & CEO Bruce Dickhoff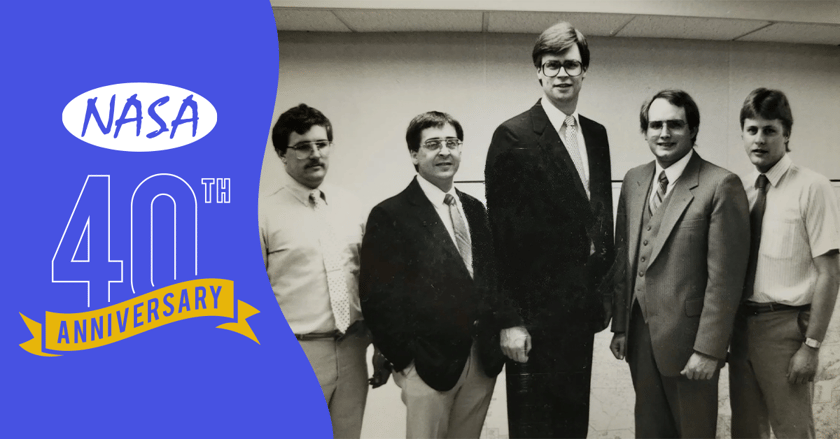 NASA is thrilled to announce we're celebrating our 40th anniversary! Hear from our President & CEO, Bruce Dickhoff, about what 40 years in the insurance software industry means to us as he reflects on the early years of NASA, our accomplishments and milestones, and what the future holds.
Humble Beginnings
Q: How did NASA come to be?
NASA started in 1982 when Brian Borgerding created the initial management system for his family's small bank in rural Minnesota. At the time, many banks had their own insurance agencies and used computers to run the banking side of things. However, no computer systems existed to help with insurance management.
With that being the case, Brian relied on his background and interest in computers to create the initial management software to track invoicing for the agency. Eventually, word of what he was doing spread like wildfire to other banks in the area.
As the story goes, he gathered enough interest to begin marketing the software and hired a programmer to help him fine-tune it. They set up shop around a card table in the bank's basement; the rest is history.
Q: What was NASA like when you first started?
I began my career at NASA in 1986, just four years after Brian started the company. I was introduced after a friend from tech school was hired here and informed me of another opening as a programmer.
Q: How many people worked there?
I believe there were five of us at the time. Brian was the owner and ran the company, Dave Jondahl was our salesman, and three programmers, including myself, developed the software. During those days, however, everyone did a little of everything, from taking phone calls and assisting with sales to programming and troubleshooting. It forced everyone to understand the program from the users' perspective and truly understand every aspect of the business.
Q: How many clients did you have?
During my first few years, I'd say we had around 50 clients, most of whom were small banks with insurance services in the midwest. The entire program was run on an expensive mainframe computer at the time, and most independent insurance agencies couldn't afford it. Nowadays, thanks to increased access to technology, we have nearly 1,100 clients stretching from coast to coast.
Q: What services did you offer?
Most of the same services we offer today, but they were obviously scaled-down compared to the technology we have today. I would say much of it was customer information and data storage — names, addresses, contact information, policy information, and the like. We also helped track records for invoicing. Our services helped save customers a lot of time digging through Rolodexes and file cabinets.
Q: Tell us about one of your favorite "firsts" at NASA.
When I started at NASA, I knew absolutely nothing about insurance. In the early days, I would shadow some of our team members to understand how things worked, how to serve agents, and how to apply our software to their daily lives, but a lot of it was trial by fire for the most part.
By the time I had finally built up a good knowledge base, I was sent out to help train an agency on my own. It was very fulfilling to apply what I learned and teach clients on their terms while understanding how our software could be incorporated into their day-to-day workflow to make their lives easier. It was one of my greatest earlier-career learning experiences, and I still consider it an achievement to this day.
Lessons Learned
Q: What has been the most challenging aspect of being in business for 40 years?
Keeping up with all the changes in our industry. The insurance industry is constantly changing with new regulations, types of insurance, and how people use it. Staying in the loop is essential to our success and clients, which is why we remain active in trade groups and the like.
On top of that, maintaining a personal approach to business relationships despite the world shifting toward digital communication. You often see some of the bigger companies losing that personal approach and automating everything as new technology emerges, but that's never been our business method. It all comes back to our ability to serve our clients in the best way possible, and it's part of why we've been around for 40 years.
Q: What has been the most rewarding aspect of being in business for 40 years?
That's an easy one — seeing our clients succeed. It's always rewarding to hear their stories and learn how we've helped improve their lives. It's always a pleasure to hear how we've helped change the way an agency operates, whether that's by optimizing their workflows or giving them more time to sell and build relationships with their clients. In some cases, I've even seen customers turn into friends through the years.
Q: What's been the most notable lesson you've learned throughout NASA's 40 years?
How important it is to give personalized support to our clients. You can claim to have the best, most advanced-looking software in the world, but if a user can't pick up the phone and get answers to their questions, the software isn't all that useful. Personal training from beginning to end is essential to what sets us apart and allows us to succeed.
Accomplishments and Milestones
Q: Can you share some of NASA's biggest milestones?
We've got some things over the years, but winning awards and gaining recognition isn't our primary focus — our customers are. Keeping our level of customer service for 40 years, no matter what happens in the industry, is our most significant accomplishment in my eyes. Hearing our customers tell us how much they appreciate it further confirms the sentiment.
Q: What has been your most significant contribution to the company?
To put it simply, the fact that I've been around for as long as I have. My knowledge over the years allows me to help our team grow in ways I could never have imagined when I started. I've seen every side of the business, from programming to sales, and now running it.
Q: What is one of your best, most fun memories over the years?
I would have to say traveling for the job. Meeting new clients, attending industry seminars, and networking with other industry professionals are always fun. It's always great to talk about common issues and shared interests, and many of the people I've met keep in touch to this day.
What the Future Holds
Q: What industry trends do you predict within the next 5-10 years?
As we look into the future, I expect a big push toward everything becoming web-based. Communication, access to information, record keeping, and the like will all occur on the web through cloud-based storage vs. traditional paper record keeping or downloadable files and programs. More effortless connectivity and mobile access will offer additional touchpoints for agents to connect and work with their clients.
Q: Do you have any advice for up-and-coming professionals?
Regardless of your industry or career path, make an effort to dive in headfirst and learn everything you can. Becoming well-versed in your trade will allow you to become an expert in it and help you in the short and long term. If it worked for me, it will undoubtedly work for you too!
Q: How will the NASA legacy continue to flourish in the future?
Our goal is always to keep our foot on the gas pedal. We will strive to keep our level of customer service and support while enhancing the software as new technologies and methods of doing business arise. Part of our success has always stemmed from the fact that we don't let anything pass us by. Learning something new every day is essential; otherwise, you'll be left in the dust.
Final Remarks
I'd like to thank everyone who has lent a hand in helping NASA become what it is today. From the early team members to the current ones and everyone in between. We wouldn't be here today if it weren't for our continued commitment from our clients and friends who've become shining examples of our success. Thank you to all, and here's to another 40 years!
— Bruce Dickhoff, President & CEO
40 Years of NASA Photo Gallery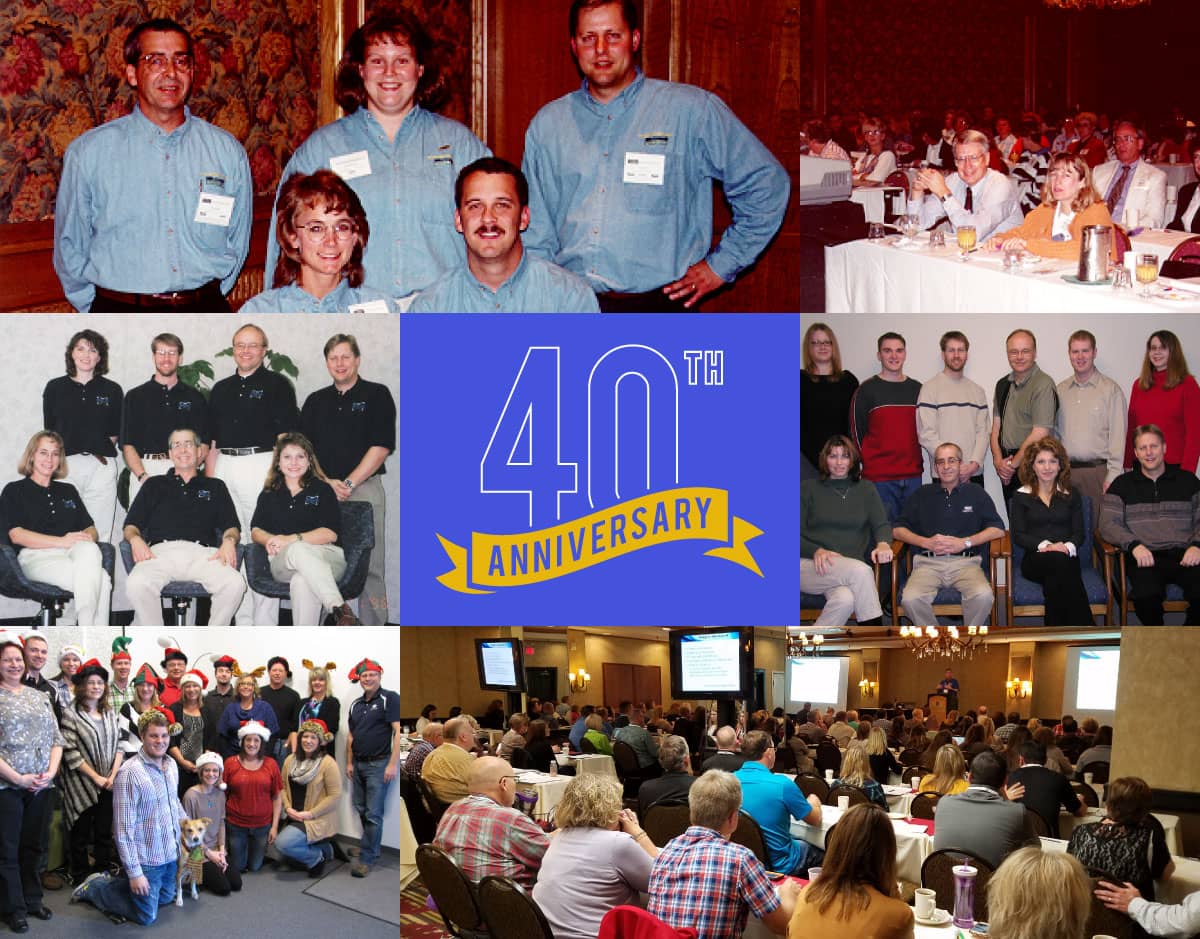 From Top Left: NASA Team 1996, User Conference 1996, NASA Team 1998, NASA Team 2003, NASA Team 2013, User Conference 2017.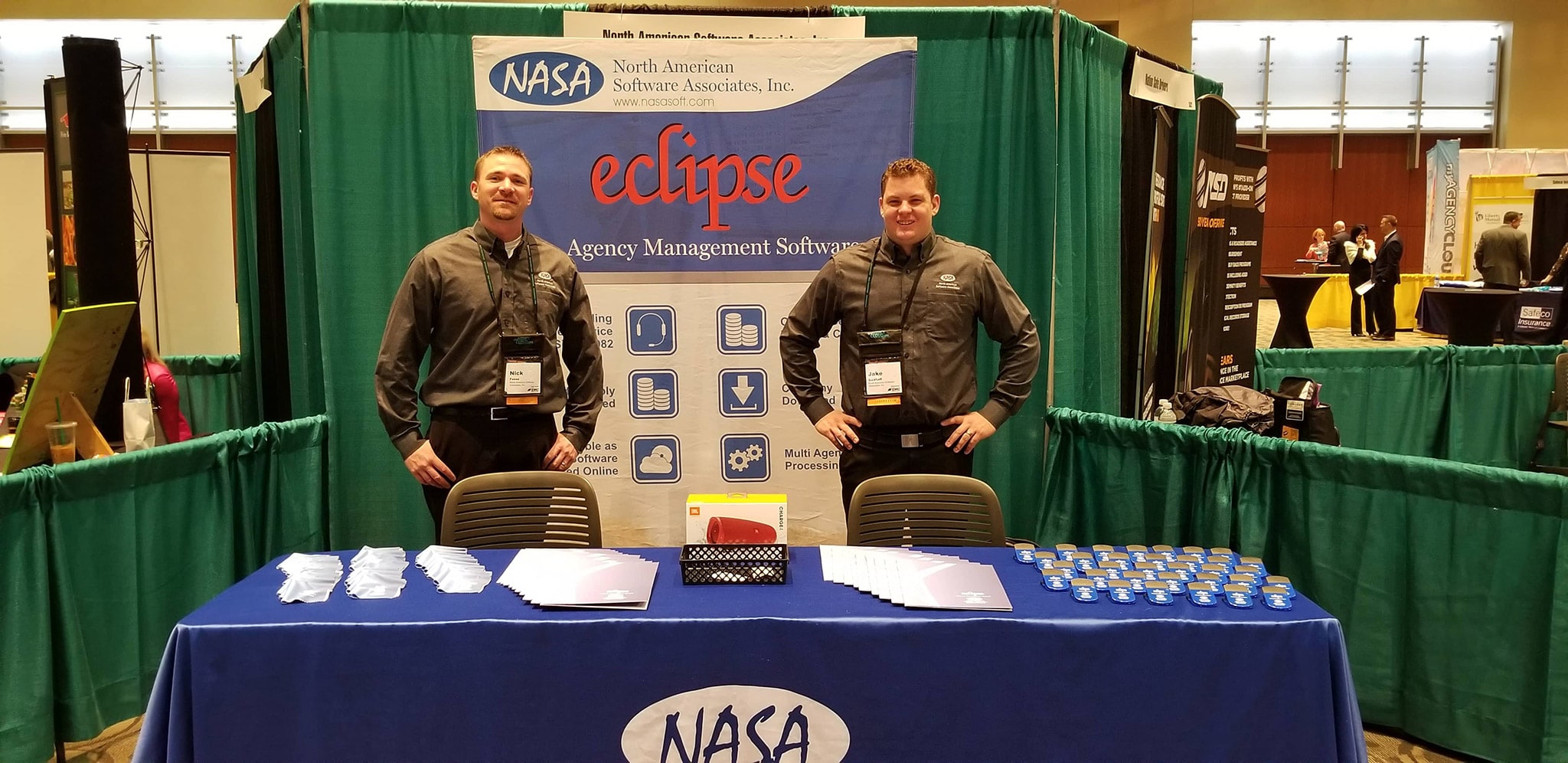 Nick and Jake at exhibit booth.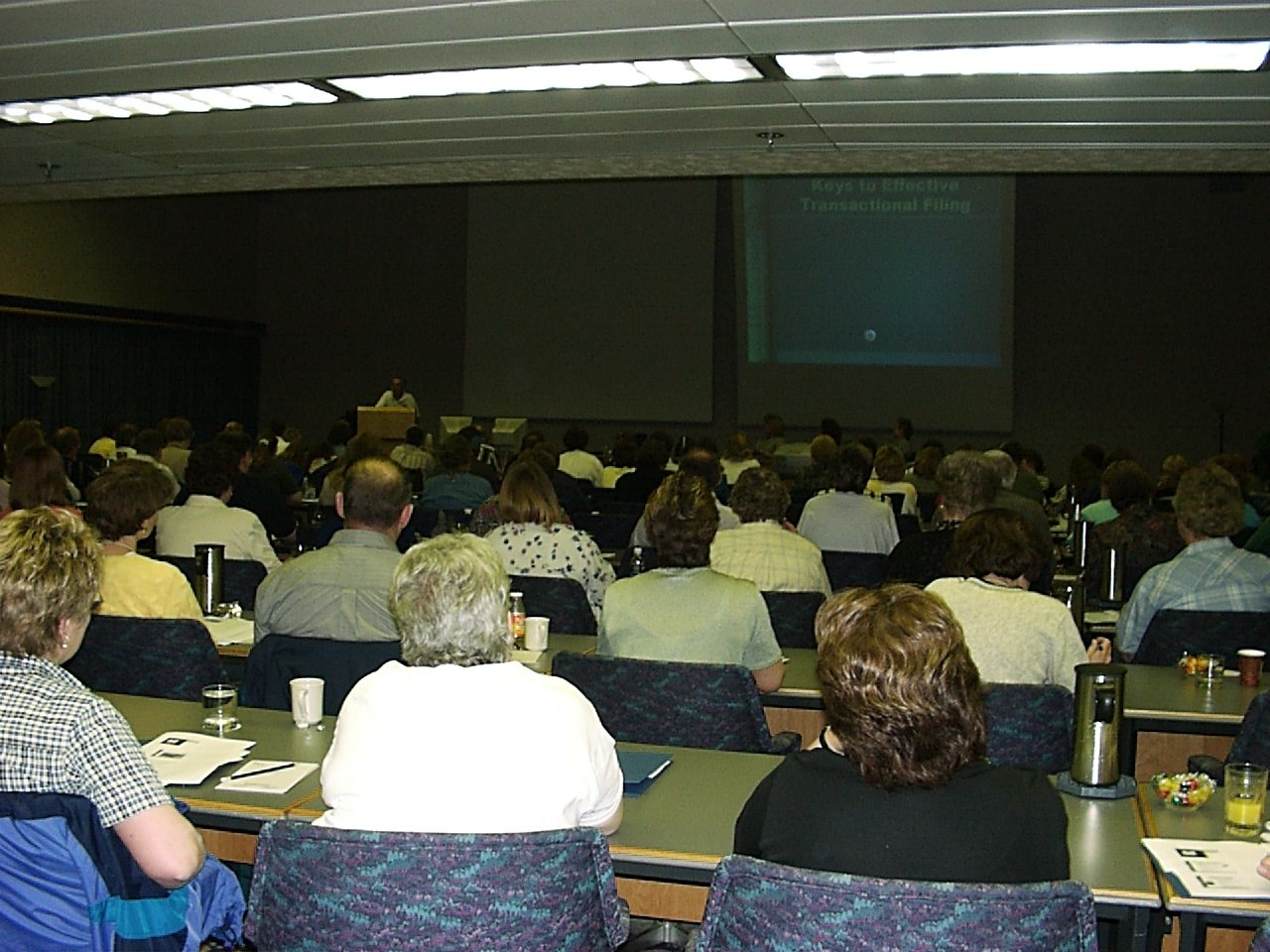 The team attending the 2000 User Conference.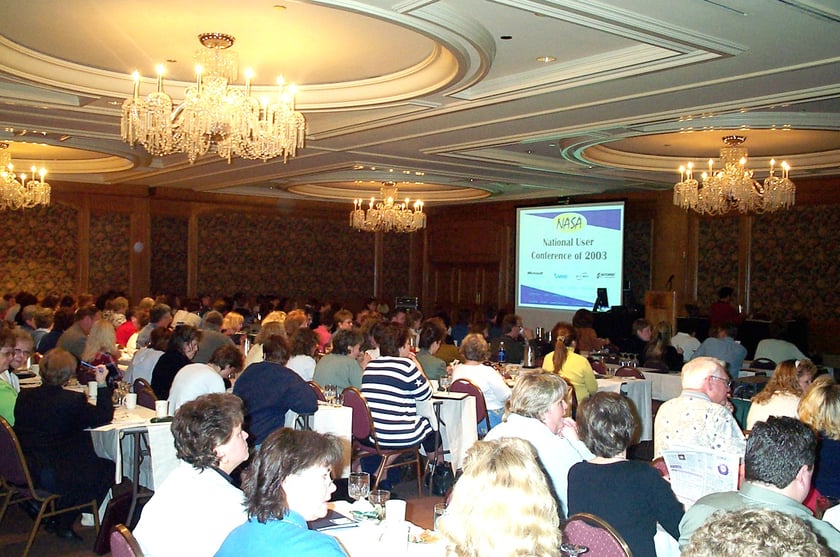 The team attending the 2003 User Conference.
Topics: Insurance Industry | Company History | 40th Anniversary | Insurance Software