Best Apps and Tools for Independent Insurance Agency Owners
As the owner of your own insurance agency, you're involved in every aspect of your business. That means hiring, training, handling business growth initiatives, and directing operations towards profitability. Most importantly, though, you need to maximize the time spent making your customers happy.
In order to accomplish all of this without discovering some new revolutionary way for humans to function with zero sleep, you have to explore multiple methods of increasing efficiency.
Luckily, there are numerous tools created for just this purpose. We've compiled and categorized some of the best apps and tools for owners of independent insurance agencies.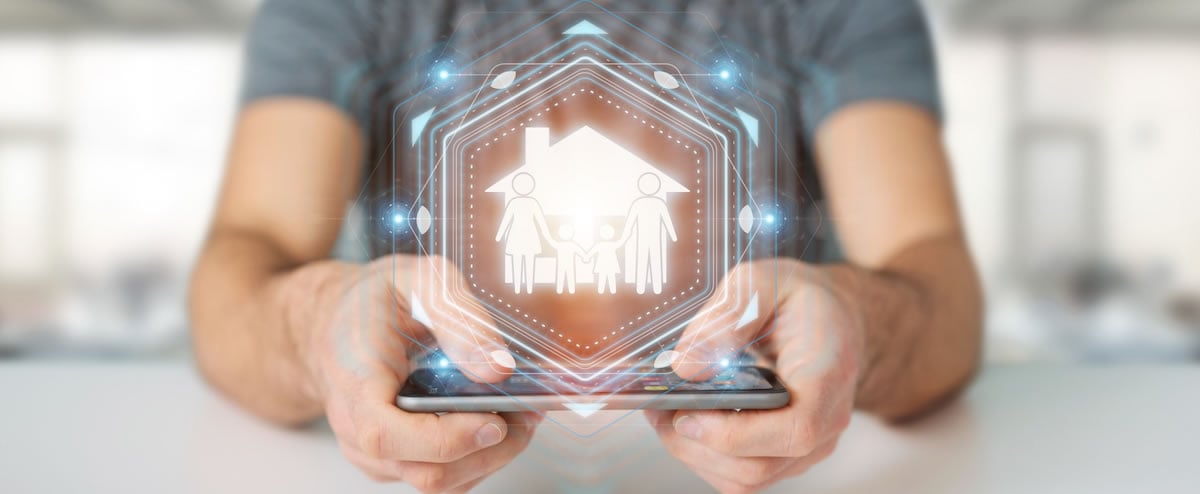 Must Haves
You're probably already using these, but they are absolutely worth mentioning on the off chance that you're underutilizing them.
Email is the most used tool at any business. You're likely to send and receive hundreds of emails every single day (and that's not including your dreaded spam). Outlook for Business is secure, easy to work with, and offers many useful features like calendar and contacts.
Google Workspace includes apps like Docs, Calendar, and Sheets, and also provides Gmail business accounts. These apps are key in improving your agency's efficiency, communication, and productivity.
Another requirement is the use of apps that allow you, your agents, and policyholders to legally sign forms and documents electronically. There are a few competitors, but FormStack Sign is a premier software for digital signatures, eliminating the often burdensome task of scheduling in-person signings.
Communication
One good thing to come out of this horrible pandemic and its shelter-at-home orders is the improvement of communication-based apps and forums.
There's now an entire alphabet of apps downloadable onto your devices; Blizz, Jitzi, Meet, Skype, Webex, Viber, and Zoom. While they all allow for video conferencing with varying features such as capacity, time limits, subtitles, recordings, chat rooms, and security, Microsoft Teams seems the most effective in keeping everyone connected across all devices and platforms.
Due to the popularity and simplicity of texting and chats, the Slack app has become one of the most used communication tools amongst businesses. It still offers phone and video calls and with additional features like file sharing and integrations with other services like Google Drive and Office 365, this app provides convenience and efficiency for your agency.
Organization
While some of the apps mentioned earlier help with this category, these two stand out in helping your agency stay focused and organized.
Evernote is a note-taking tool that also provides a plethora of other incredible features such as project management, document scanning, and data storage. It "works well with others" by having incredible compatibility and integration with outside apps.
Dropbox Business is a way to optimize your workflow, organize and store data, and collaborate seamlessly. There's a good chance you're already using Dropbox since its initial release was back in 2007. It's only improved since then.
FinTech
No matter how good you are with numbers, you can't be spending your valuable time laboring over expense reports and tracking business expenses. That's where these Financial Technology tools can bear some of the burden and help out immensely.
PayPal is familiar, as you've most likely used it to pay for some of your personal purchases, like a new pair of moccasins or that OLED flat screen. But you might be surprised to know that PayPal actually offers two tiers of business accounts: SMB and Enterprise. Both options can streamline operations for your insurance agency by helping with payments, fraud protection, reports, and analytics.
Expensify is an app that helps you automate your agency's accounting. It is one of the most popular expense apps available thanks to its easy to use features and versatility. Primarily, its ability to capture all the details from just a photograph of your travel receipts, the syncing of expenses, bills, and invoices, and its world-class security.
Time Management
Even if you've already implemented all these apps and tools, there's the possibility that you still don't have enough time in the day to get everything done. At that point, you'll need to consider what else you can delegate. But if you're unable to assign certain tasks to your current staff or hire in-person assistance, you can now try a virtual assistant.
Zirtual provides trained virtual personal assistants that can handle those time-consuming tasks such as data entry, email management, scheduling client appointments and team meetings, and even social media management, so you can have the time to run your agency and focus on your customers.
AMS
All of the apps and tools mentioned above will certainly help you and your agency, but essentially apply to any business. To be a little more specific and focused on you, there are insurance agency management systems (AMS) made exclusively for insurance agencies like yours.
Eclipse insurance agency management system has excellent client retention, and offers the perfect features for your independent insurance agency. Tracking data, hitting sales goals, and completing standard accounting has never been easier, and you can easily communicate with team members and policyholders with email management and text functionality.
Request a demo of Eclipse for your agency, or contact us to speak with a real person and learn more.