How Eclipse Helped Two Agencies Increase Their Efficiency
As the owner of your own independent agency, you know how difficult the recent pandemic has been for small businesses — and the insurance industry is no exception. Client satisfaction is essential, and members of your team need intuitive, efficient tools to help attract and retain prospects, as well as stay on top of the day-to-day running of an agency.
A great management system can help increase your agency's efficiency by organizing important data for you and your employees, and providing seamless service for your valued clients. But how does this work in practice?
We dug deep into our customer success stories to demonstrate how an AMS functions on the ground. Using Eclipse, our agency management software from NASA, two enthusiastic agents shared with us exactly how their agencies have been able to automate manual processes, streamline data, increase financial literacy, and save time.
No more trial and error.
Both Dillon Mathews and Chad Korba have years of experience behind them at exceptional boutique insurance agencies located in Michigan and Minnesota.
Dillon Mathews started as an employee at Phillippo Insurance Agency in Stephenson, Michigan in 2016 and took over the agency in 2020. The agency was founded in 1937, and quickly developed a reputation for excellence as a family-owned business serving the residents of Michigan and Wisconsin.
According to Mathews, the accounting capabilities offered in Eclipse software were integral in helping him transition from agent to agency owner. "I know how to do insurance...but on the management side of things it's all new to me," he told us. With Eclipse and their support staff, the tech-savvy 31-year-old was able to learn accounting as he used the software, which made keeping track of the agency finances exponentially easier.
"We take at least ten physical payments per day in an age where everyone uses a debit card," he explained. Mathews was already familiar with external accounting platforms, such as Quickbooks, but found he preferred the step-by-step process of the NASA software. Eclipse allowed him to easily manage his finances and keep track of client policies.
When onboarding agents and owners like Mathews, every step is thoroughly explained by NASAs dedicated support staff, and users can learn as they navigate the system. The staff at Phillippo all recognized the increase in agency efficiency as less time was wasted doing things by trial and error.
"If I know how to get from point A to point B within my management system I can definitely set myself up ten years down the road financially," Mathews explained.
No more unanswered calls.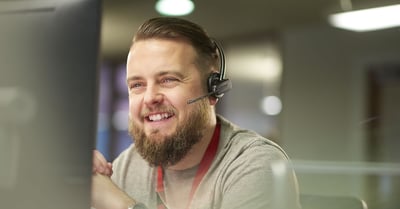 The world of insurance moves at a fast pace. Time is of the essence as agents field a high volume of blind calls and queries from policyholders and their family members. In 2019, Chad Korba of Korba Insurance Group, came to the realization that his agency's efficiency could be improved by purchasing insurance agency management software.
Based in Lakeville, Minnesota, Korba Insurance Group is a highly respected, family-owned insurance agency with over 34 years of experience in the industry. The agency provides personal, commercial, life, and auto insurance to local residents and business owners — and in 2019, Korba knew he needed to transition from manual processes to digital records.
The detailed 60-90 day onboarding and training process offered by Eclipse helped all members of the team learn quickly and efficiently, leaving more time to connect with current clients and potential new prospects. The agency was assigned a dedicated NASA trainer, who, Korba told us, quickly became like another family member.
For Korba, the always-accessible support offered by NASA helped his agency efficiently streamline their data. "Every time I called with questions...someone answered the call," he enthused. "Never once did I have to leave a message."
How does Eclipse increase efficiency?
When a customer calls and needs a policy number, quote, or important information immediately after an accident or emergency, Eclipse management software is there to ensure that information is easily found, and shorten your agency's customer response time. The innovative software has many essential features to help agents serve policyholders accurately and quickly.
Eclipse AMS improves:
Pipeline Management. Pipeline management is crucial to keep a sales pipeline healthy, especially while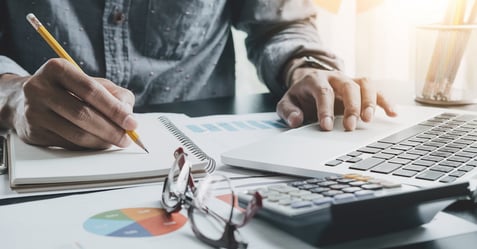 adding new leads. Eclipse has built-in CRM capabilities, allowing teams to stay organized and achieve their sales goals.
Data Reporting. Eclipse offers users easy access to data trees and reporting services. The AMS enables agents to keep an accurate and detailed history of each policy and policyholder.
Communication. Accurate and speedy communication with clients and employees is key to increased efficiency. With Eclipse you can easily communicate with team members and policyholders with online portals, mobile-friendly applications and text functionality.
Streamline the process.
Eclipse integrates all of your functions into one space and helps agents respond to clients quickly and accurately. We bring you into the 21st century by digitizing records, streamlining communication, and providing transparent financials and client analytics.
Suspect your agency could run more efficiently? Save time, increase sales, and make customers and agents happy by scheduling a no-obligation demo of our Eclipse insurance agency software today.
Topics: Case Studies