How to Use NASA Support to Get the Help You Need
If you have any questions or technical issues while using the Eclipse Agency Management System, please know the NASA team is ready and willing to assist you. We provide world-class live help and support to get you the answers you need — fast. Please keep reading to learn about the basics of NASA support, what's included, and how to request it.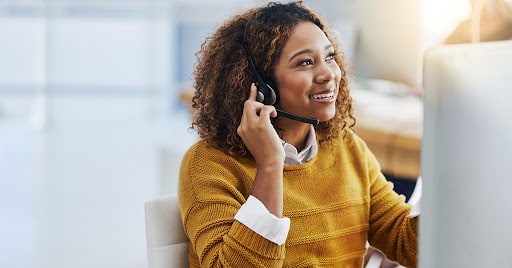 What Is NASA Support?
Everyone needs a little support now and then, even the experts. That's why we at NASA strive to provide the best independent insurance support. NASA support is our comprehensive customer service program which includes live support from real people. Our experts know every corner of Eclipse like the back of their hand and can provide personal troubleshooting in a quick and timely manner.
How Does It Differ From Other Insurance Software Support?
Eclipse is software for insurance agents, meaning everything about it is built from an insurance agent's point of view. We're constantly updating features based on user feedback, changing industry trends, and emerging technologies. So with that comes an understanding of the problems and questions that come with using insurance-based software. Here's how we do things differently,
Real People — Unlike other insurance software support programs, NASA support will never leave you on hold for hours or stuck with an automated support machine. When you call our support line, you'll be greeted with a friendly, "Hello! How can we help you today?".
Live Support Sessions — We believe that showing is always better than telling. That's why we offer live support sessions to get to the bottom of your situation. Our experts have the ability to shadow your system to assist you with workflows or troubleshoot issues quickly.
Dedicated Support — When you purchase Eclipse for your agency, you get a dedicated representative who's there throughout the installation process and beyond to ensure your team utilizes the software to its full extent. We guarantee reliable service with no hidden costs because when you're with us, we're with you.
NASA Support for New Customers
As a new customer, you benefit from comprehensive onboarding to ensure you have everything you need to run your agency. We understand learning a new software program can be challenging, especially during the first few weeks. That's why we offer a 90-day training program for every new signup, complete with a customer service expert ready to provide guidance, initiate data transfers, and answer any questions you have — big or small.
Our dedicated trainers are more than customer support reps; they're friendly faces who will host training sessions and conference calls to ensure your team gets up to speed.
NASA Support for Existing Customers
World-class NASA support doesn't end after your 90-day onboarding period. Whether it's your first year with Eclipse or you're a seasoned expert, our existing customers still benefit from the same dedicated support. As you become more comfortable with the system and dive into additional features and integrations, we'll continue to help you troubleshoot or overcome any roadblocks.
Anytime you have questions or need to walk through a new process, our team is just a phone call away. You can continue working with your initial onboarding trainer, sales representative, or even our programming team. We'll stop at nothing to ensure you have everything you need to succeed.
How to Request NASA Support
Getting the support you need should never be difficult. You'll never wait on hold, struggle with automated support lines, or be ignored when it comes to NASA support. We offer three simple ways to get help fast:
NASA Support Form — fill out the information form on our support page to get answers.
Join a Live Support Session — existing customers can join a live support session guided by an Eclipse expert. We offer two options for live support sessions based on your preference: Go Support Now or Cisco Webex.
Direct Contact — contact our office directly to speak with a sales or support representative. Options include mail-in inquiries, email submissions, phone calls, or filling out a contact form.
Don't hesitate to contact us with software, sales, or support questions. We're here to help your agency get back to the work that matters most — caring for your clients.
Topics: Insurance Software