What to Know Before Switching Insurance Agency Software
There's an old adage that says change can be a good thing. While that's true, there can be thoughts of the change itself bringing stress-inducing scenarios to your agency as you undergo the steps toward change. Especially when that change involves all of your client data, downtime while the switch takes place, and handing over some hard-earned money. At NASA, we're committed to making the switch as painless and stress-free as possible.
To help alleviate any hesitation you may have, here's a guide on what you need to know before switching your insurance agency software provider.
What is the Catalyst for Switching?
Above all, you need to determine if a change is absolutely necessary, but chances are you're reading this because you're already in dire need of a switch.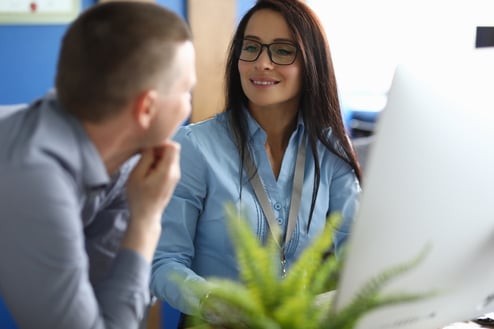 We highly recommend switching insurance software providers if…
Accessing client information is slow and clunky
The current software doesn't support some of your partners
You're dissatisfied with your current provider's quality of service.
These are clear signs that a change will be inevitable in the future.
A switch is essential if your current system is outdated, dysfunctional, or simply too expensive. Why pay for something that's only holding you back?
Also, if you're not currently using software at all, then there's a good chance your competition is light-years ahead of you, and you absolutely must look into insurance agency software.
What Does the Switch Entail?
While there is a multitude of providers and software available, we've noticed the following sequence is a recipe for success!
Decide on a solution. First, you need to decide on which insurance agency management software solution to switch to. To help, here's a list of features that absolutely must be included in the software solution you choose.
Meet with your new trainer. This person is your sous-chef and will guide you through the entire process of switching to the new software. They're essentially on your team now, so enjoy building a relationship with them, and any co-trainers they might have.
Install your new software. Installation of the software is quick and easy. It usually includes a data conversion test to avoid any potential hold-ups while converting from your previous software provider. You'll also receive a chance to review the converted data so any necessary adjustments can be made.
Staff training. Your trainer will coordinate a set of training sessions for you, your agents, and your staff. They normally aren't too time-consuming but are essential in gaining familiarity with the new software.
Coordinate your "go live" date. Mark the date on your calendar! Once it arrives you get to cut ties with your old system and start the data conversion into your new one.
Integrate with your partners. After you've gone live, the final bit of effort is requesting initial company downloads from your carrier partners in order to synchronize policy details and verify that all information is up to date.
Ongoing commitment. This is where you can have your cake and eat it too! Savor your decision to switch insurance agency software. Typically your new partner will provide ongoing

customer service

for as long as you're a customer.
Four Key Obstacles to Navigate
Downtime. Probably the most intimidating aspect of switching insurance software is the assumed downtime needed to transition to the new system.
If you've never had agency management software before you shouldn't experience any downtime, but switching to a better software solution requires a pause in entering new information into the old system while the conversion takes place.
Are you picturing a daunting weeks or months long hiatus upon switching to Eclipse? There's no reason to!
Clients who switch to NASA are still conducting day-to-day work in their current system while reviewing how the data came across in the test conversion through training in our software. When comfortable with how the data came across, we request a fresh copy of data for their current system (with all the updated information) and convert them into our software so they are running live. Actual "downtime" on the day they go live is typically half a day to a full day.
That's it.
Data security. There's no need to panic about the security of your clients' data while it's being converted from one provider to another, but you do have an important decision to make:
Do you want your data stored on-premise at your agency, or hosted online with your new management solution provider?
There are advantages to both, especially if you are used to your previous provider's format, but review your options, and know that cloud security allows for more elasticity and growth while still providing secure encrypted storage.
Continuity. Continuity is the antithesis to the dreaded downtime mentioned above. Clients often worry that their agency data will not be converted correctly or incompletely.

Doing a test conversion allows you to view the data as it will come across and identify if there are adjustments that can be made to make data transfer as complete as possible.
To avoid any interruption, we do recommend an overlap where you still have access to the previous software after going live with Eclipse. Typically, after clients go live with new software, they drop their previous system down to one user to retain access, without having to pay their full monthly fee for as many users as they had previously.
In addition, if any of your insurance carrier download partners aren't initially on your new platform. Don't fret, there's still time to add them, as well as any other partners that you work with.
Training. Perhaps the final roadblock you might encounter is the transitional training period. Even if you don't have agents who dislike learning something new, this tends to be a challenge.
Ensure that the software management system you switch to provides extensive training throughout the entire conversion process. Insist on one-on-one training options, as well as a provider that stays with you past your go-live date, offering unlimited training to existing staff and new staff that is hired on.
Are You Ready to Switch?
Continuing with a suboptimal software solution will only prevent your agency from growing and succeeding.
Switching to a new insurance software provider, though, could help root out inefficiencies, improve correspondence with clients, and make your agency unstoppable.
If you're still not sure, we'll be happy to help you determine how a switch will benefit you. You can read why many agencies are choosing our very own Eclipse Agency Management Software. To that, we've created a Quick Switch Kit to walk you through the steps and give you further clarity on what Eclipse insurance software can bring to your business.
Topics: Software Features | Software Costs