What 3 Agencies Love About NASA Customer Support
It's safe to assume that any sane person wouldn't jump from an airplane without knowing their parachute works. For some insurance agencies, using new insurance software can feel like an uncertain leap of faith. Luckily, that leap of faith becomes a lot less risky if you know you have an expert there holding your hand.
Three family-owned boutique insurance agencies all chose to take that plunge and install Eclipse Insurance Agency Management System from NASA; we spoke with them about their experiences with integrating Eclipse into their agencies.
Coleen Pepin, Chad Korba and Craig Coon all had the same questions when considering a new AMS:
How long will it take the team to learn?
Will the agency be able to remain open during the switch?
Who will answer our questions if something goes wrong?
With almost four decades of industry excellence, NASA is a customer support champion that prioritizes clients' satisfaction. We pride ourselves on prompt communication, as well as kind, patient, and thorough responses to customer needs. So did we fulfill our promises?
You can try before you buy.
When we asked Coleen Pepin of Iron Range Agency what initially attracted her to NASA, she remembered the precise moment she decided to convert to Eclipse from a competitor's software back in 2017. Now a partner, Pepin joined the Ishpeming, Michigan-based agency in 1982, a week prior to graduating Ishpeming High School with honors.
Pepin visited the NASA booth at multiple trade shows, and found that her questions were always answered by a knowledgeable customer service agent. Trade shows allow potential customers to see how the user interface works, and Pepin took full advantage of this opportunity.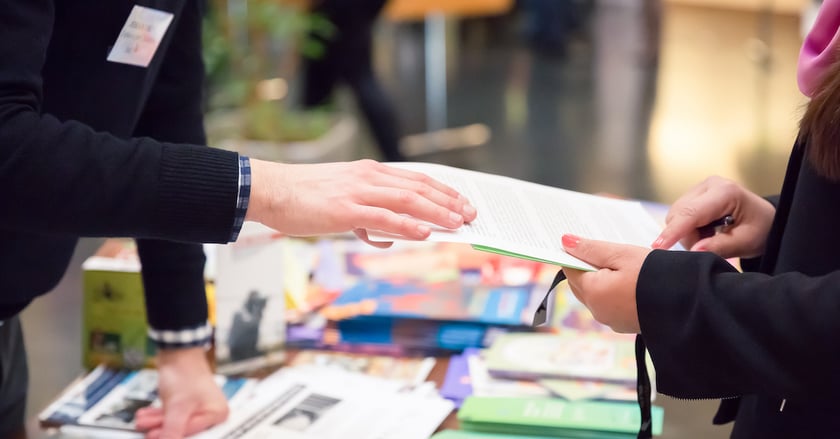 So what was the tipping point? Pepin was able to 'test drive' the product in advance to determine whether or not it was a good fit. "I was even allowed to 'poke around' in the system on the salespersons' laptop," she recalled.
Customer service doesn't have an end date.
Once Pepin decided to switch to Eclipse, she wanted to make sure that all of her team members were on the same page. An experienced partner with a long history at the Iron Range Agency, Pepin shared that she cares deeply about her entire agency staff, and wanted to ensure the onboarding process was simple for each one of them.
NASA's Eclipse onboarding is a 60-90 day process and, as new customers, agencies are provided a dedicated Eclipse software trainer to conduct training sessions and host conference calls. "NASA made the conversion process very easy," Pepin told us. In the end, the training process was smooth, the office remained open, and all team members received the same training.
And the excellent customer service didn't stop after installation. For Pepin, and every client, support agents are always available to help with isolated incidents, and also take the time to educate agents on what they can do to troubleshoot issues on their own.
Feel like a member of the family.
"I love the people at NASA!" enthused Chad Korba, of Korba Insurance Group in Lakeville, Minnesota, when we asked about his experience with customer service while integrating the Eclipse software.
Korba shared that the onboarding process initially seemed daunting as he had never used management software before choosing Eclipse in 2019. But Korba Insurance, a family-owned insurance agency that has been in the business for over 34 years, was able to transition seamlessly from all manual processes and filing cabinets to digital records with the help of Kayla, their "excellent" Eclipse support trainer.
Another concern for Korba was staff adoption of the software — which had a personal angle to it. "My father, who is 75 and still working with us, was reluctant to use the management system as he has never dealt with anything but paper," said Korba. With a little help from Kayla, Korba told us that his father's attitude quickly changed, and he is now flourishing using the AMS. "It's fun to see him learn something new and feel good about the accomplishment," Korba noted.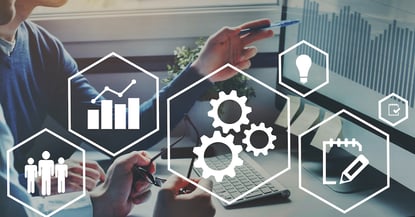 At NASA, we've seen that a robust software solution is vital for agencies to retain clients, effectively manage data, streamline accounting, and automate many manual processes. For Craig Coon of General Insurance Agency in Dallas, Texas, Eclipse ticked all of these boxes — but it was the customer support that he found most valuable.
When his agency transitioned to Eclipse from a now obsolete system back in 2015, he was helped along by NASA support staff. "Murriya is wonderful," he said, smiling, "We feel like she is part of our family!"
There's no need to do it alone.
Upgrading insurance agency management software can be challenging. At NASA we understand the complexity and uncertainty of the whole process, whether your agency is switching systems or adopting insurance management software for the first time.
Our friendly and knowledgeable support staff have helped over a thousand agencies — like Iron Range Agency, Korba Insurance Group and General Insurance Agency — navigate their transfer as seamlessly as possible. From hands-on demonstrations to see if Eclipse is the right fit for your team, to a thorough onboarding process and continuous customer support, the people here at NASA are ready to help your agency streamline your services.
Request a demo and get an inside look at how the Eclipse Insurance Agency Management System can help you meet client demands, increase engagement and surpass your sales goals.
Topics: Case Studies